Rada Quest TCG
Game Rules and Documentation
Welcome, quester, to the fantastic world of Rada!
Where epic adventures and strategic battles await you! Rada Quest TCG is an exhilarating online multiplayer trading card strategy game, crafted by Dungeon Keeper Studios Ltd, that will immerse you in a thrilling quest for power and glory.
In this game, your journey begins by constructing and upgrading your buildings, delving into the depths of different technologies, and engaging in thrilling in-game events. As you progress, you'll gather valuable resources necessary to enhance and boost your collection of cards.
With the ultimate goal of fierce online battles and triumphant quest resolutions, Rada Quest TCG introduces high-value cards known as Non-Fungible Tokens (NFTs). These unique digital assets, supported by a robust boost system, empower players to showcase their strategic prowess and conquer their opponents.
Harnessing the power of the WAX blockchain, Rada Quest TCG ensures that all in-game assets are tradable through Non-Fungible Tokens (NFTs) or Fungible Tokens (FTs). This opens up a world of possibilities for players to collect, trade, and elevate their gaming experience to new heights.
Embark on an unforgettable adventure in Rada Quest TCG, where the fusion of captivating gameplay and blockchain technology creates an unparalleled gaming experience. Join the quest, assemble your deck, and forge your path to victory in this dynamic and immersive trading card game.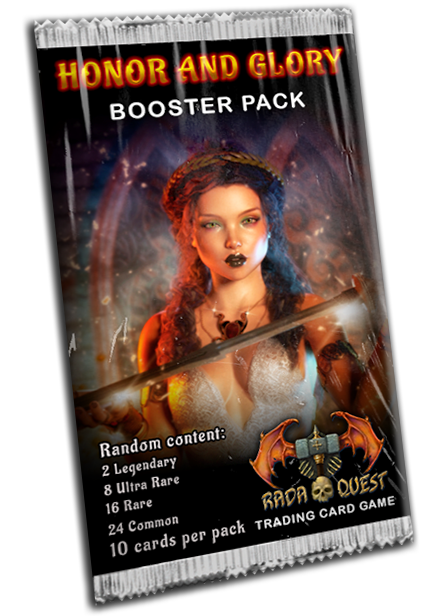 WAX Blockchain
Game powered by WAX blockchain
WAX.io