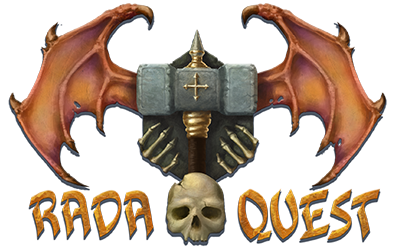 Welcome, quester, to the fantastic world of Rada!

Join us on an adventure where you can collect and trade NFT cards while completing games and quests.

Accept our challenge and power up your most valuable cards to defeat your enemies and earn the most valuable rewards.

Join a clan, or start your own, and grow your fortune by expanding and upgrading your production buildings.

Or become an investor and get some well-deserved passive rewards for your contribution to the community!

New packs for sale!
Content: 10 cards
Price: 8 $ (in WAX)
Total issue: 50,000 packs
Rarities
Legendary 1%
UltraRare 8%
Rare 20%
Common 71%
Sale and opening of packs from 6 August in the in-game shop.
How to buy packs: Go to game and login with your WAX account (Anchor or WAX Cloud Wallet). Then go to Shop and pay in WAX.