Now, with the purchase of TURUK packs on this website you can get free games. There are still months until the launch of Rada Quest TCG so it is best to spend those months with some entertainment.
Several licenses are available to redeem on the Steam gaming platform (you need to have an account). Depending on the TARUK pack you buy, you can opt for one of the licenses. You can select the game you like (if available) in the order comments when making the purchase. If a game is not selected, I will send you the first one on the list.
There is only one license for each game … hurry up. But more games will come.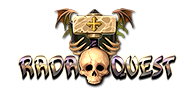 | Name | PVP | Steam link |
| --- | --- | --- |
| Night Call | 19.99 | https://store.steampowered.com/app/680380/Night_Call/ |
| Okami HD | 19.99 | https://store.steampowered.com/app/587620/OKAMI_HD/ |
| Cryofall | 19.99 | https://store.steampowered.com/app/829590/CryoFall/ |
| Book of Demons | 21.99 | https://store.steampowered.com/app/449960/Book_of_Demons/ |
| Trailmakers | 24.99 | https://store.steampowered.com/app/585420/Trailmakers/ |
| Street Fighter V | 19.99 | https://store.steampowered.com/app/310950/Street_Fighter_V/ |
| Mages of Mystralia | 19.99 | https://store.steampowered.com/app/529660/Mages_of_Mystralia/ |
| Bad North: Jotunn Edition | 14.99 | https://store.steampowered.com/app/688420/Bad_North_Jotunn_Edition/ |
| Graveyard Keeper | 19.99 | https://store.steampowered.com/app/599140/Graveyard_Keeper/ |
| Aegis Defenders | 19,99 | https://store.steampowered.com/app/371140/Aegis_Defenders/ |
| Ancestors Legacy | 29,99 | https://store.steampowered.com/app/620590/Ancestors_Legacy/ |
| Blasphemous | 24,99 | https://store.steampowered.com/app/774361/Blasphemous/ |
| Dark Future: Blood Red States | 20,99 | https://store.steampowered.com/app/370870/Dark_Future_Blood_Red_States/ |
| Dead in Vinland | 19,99 | https://store.steampowered.com/app/573120/Dead_In_Vinland/ |
| Horizon Chase Turbo | 16,79 | https://store.steampowered.com/app/389140/Horizon_Chase_Turbo/ |
| X-Morph: Defense | 19,99 | https://store.steampowered.com/app/408410/XMorph_Defense/ |
| My Time At Portia | 29,99 | https://store.steampowered.com/app/666140/My_Time_At_Portia/ |
| Sword Legacy: Omen | 17,99 | https://store.steampowered.com/app/690140/Sword_Legacy_Omen/ |
| Observer | 27,99 | https://store.steampowered.com/app/514900/observer/ |
| Q.U.B.E. 2 | 24,99 | https://store.steampowered.com/app/359100/QUBE_2/ |
| Sundered | 19,99 | https://store.steampowered.com/app/535480/Sundered_Eldritch_Edition/ |
| (SOLD) Wizard of Legend | 15,99 | https://store.steampowered.com/app/445980/Wizard_of_Legend/ |
| Metal Gear Solid V: The Phantom Pain | 29,99 | https://store.steampowered.com/app/287700/METAL_GEAR_SOLID_V_THE_PHANTOM_PAIN/ |
| Metal Gear Solid V: Ground Zeroes | 19,99 | https://store.steampowered.com/app/311340/METAL_GEAR_SOLID_V_GROUND_ZEROES/ |
| Batman: Arkham Origins | 19,99 | https://store.steampowered.com/app/209000/Batman_Arkham_Origins/ |
| Mad Max | 19,99 | https://store.steampowered.com/app/234140/Mad_Max/ |
| Scribblenauts Unlimited | 19,99 | https://store.steampowered.com/app/218680/Scribblenauts_Unlimited/ |
| 7 Days to Die | 22,99 | https://store.steampowered.com/app/251570/7_Days_to_Die/ |
| Dead Island Definitive Edition | 19,99 | https://store.steampowered.com/app/383150/Dead_Island_Definitive_Edition/ |
| Hard Reset Redux | 19,99 | https://store.steampowered.com/app/407810/Hard_Reset_Redux/ |
| Resident Evil Revelations | 29,99 | https://store.steampowered.com/app/222480/Resident_Evil_Revelations__Biohazard_Revelations/ |
| Opus Magnum | 19,99 | https://store.steampowered.com/app/558990/Opus_Magnum/ |
| Soma | 27,99 | https://store.steampowered.com/app/282140/SOMA/ |
| American Truck Simulator | 19,99 | https://store.steampowered.com/app/270880/American_Truck_Simulator/ |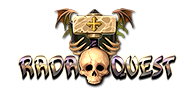 | Name | PVP | Steam link |
| --- | --- | --- |
| Underhero | 14.99 | https://store.steampowered.com/app/573320/Underhero/ |
| Warstone TD | 14.99 | https://store.steampowered.com/app/562500/Warstone_TD/ |
| Project Warlock | 12 | https://store.steampowered.com/app/893680/Project_Warlock/ |
| Eliza | 12.49 | https://store.steampowered.com/app/716500/Eliza/ |
| Whispers of a Machine | 14.99 | https://store.steampowered.com/app/631570/Whispers_of_a_Machine/ |
| Desert Child | 9,99 | https://store.steampowered.com/app/844050/Desert_Child/ |
| Chasm | 16,79 | https://store.steampowered.com/app/312200/Chasm/ |
| The Darkside Detective | 11,49 | https://store.steampowered.com/app/368390/The_Darkside_Detective/ |
| Regions Of Ruin | 11,99 | https://store.steampowered.com/app/680360/Regions_Of_Ruin/ |
| Mega Man Legacy Collection | 14,99 | https://store.steampowered.com/app/363440/Mega_Man_Legacy_Collection/ |
| NeuroVoider | 13,99 | https://store.steampowered.com/app/400450/NeuroVoider/ |
| (SOLD) Hollow Knight | 14,99 | https://store.steampowered.com/app/367520/Hollow_Knight/ |
| Wuppo | 14,99 | https://store.steampowered.com/app/400630/Wuppo_Definitive_Edition/ |
| Cremlins, Inc. | 14,99 | https://store.steampowered.com/app/369990/Gremlins_Inc/ |