Base Card Packs and Booster Card Packs
The card packs will go on sale when the beta version of the game is released. The information displayed on this page may vary until then.
Base Card Pack – BPHONOR
NOT FOR SALE
NO LEGENDARY CARDS
Random content:

24 base common cards
16 Rare cards
8 UltraRare cards

It's a free starter parck and for in-game rewards.
Booster Card Pack Serie I – HGI (coming soon…)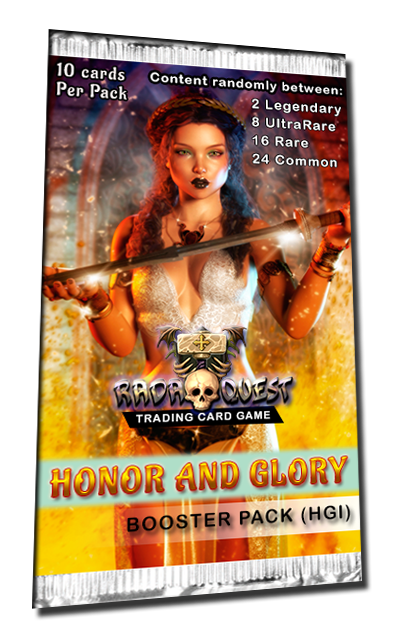 Random content:

2 base Legendary (limited edition)
8 base UltraRare cards
16 base Rare cards
24 base common cards
Inua (Woodland Fury) – Legendary
Yelia (Keeper of the Passage) – Legendary